ABOUT THE SHOW
Atlantic Canada's Largest RV Show and Sale Returns to the Halifax Exhibition Centre this January! This event is a must-attend for RV enthusiasts across the region, drawing in passionate travelers and adventurers from far and wide. Whether you're seeking a spacious motorhome or a cozy camper, this show has it all, offering an extensive selection to suit every preference and budget. Don't miss out on this unparalleled opportunity to explore the best of the RV world. Mark your calendar and join us for an unforgettable experience!
VISIT THE SHOW
Attendees can explore the various RV models and speak with industry experts to learn more about the RV lifestyle. The Halifax RV Show is a popular event for both seasoned RVers and those interested in getting started in the world of RVing.
EXHIBIT IN THE SHOW
Maximize your brand's reach and capitalize on the thriving RV market by exhibiting at the Halifax RV Show. As Atlantic Canada's largest RV event, it offers unparalleled exposure to passionate RV enthusiasts, generating leads and fostering valuable networking opportunities.
SHOW PARTNER
ARVDA is a non-profit organization that is dedicated to the recreation vehicle industry in Atlantic Canada and is associated with the RVDA of Canada.
SHOW HOURS & LOCATION
Thursday, January 18
10:00am - 8:00pm
Friday, January 19
10:00am - 8:00pm
Saturday, January 20
10:00am - 8:00pm
Sunday, January 21
10:00am - 5:00pm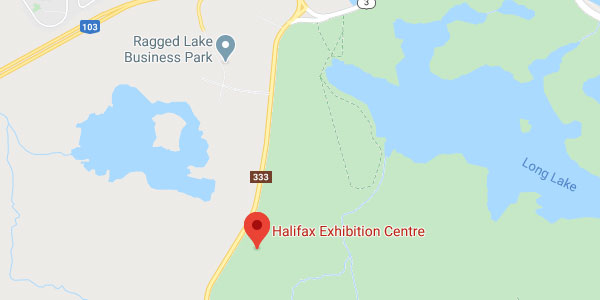 Halifax Exhibition Centre
200 Prospect Road
Halifax, NS
B3T 1P2
(902) 876-1811
Admisson
Adults - $12
Student & Seniors - $10
Family Pass - $30