Maritimes' Largest RV Show and Sale Safely Returns in 2021
Halifax, NS – Organizers of the Halifax RV Show are thrilled to announce that the Halifax RV Show will return for its scheduled 2021 date at the Halifax Exhibition Centre. After working diligently with the Province of Nova Scotia, the Chief Medical Officer, the Atlantic Recreation Vehicle Dealer Association (ARVDA), and the facility, new safety measures have been put in place that will allow the show to return March 4 - 7, 2021.  
"We are grateful to our fellow Atlantic Canadians for abiding by the guidelines that the government and health officials set out for us," said Show Manager Scott Sprague. "The Atlantic Bubble has been a huge success and we couldn't be more excited that we'll be able to once again hold localized events – even if they look a bit different than what we're used to." 
A SAFE EVENT IS OUR #1 PRIORITY
Master Promotions Ltd. is committed to producing trade and consumer shows that are compliant with COVID-19 protocols, not only because it is the right thing to do, but because we want you to be safe when you attend our events.  We have worked with our venues, public health departments and different levels of provincial & municipal governments to ensure we meet and exceed safety best practices.  Some of these enhanced measures include directional traffic flow, additional staff and security, enhanced cleaning and hand sanitizing stations, physical barriers to reinforce distancing, strict control of attendee numbers, and contact tracing.  We invite you to view our current safety plan (LINK) for additional information and we look forward to seeing you at the show!
VISIT THE SHOW
Get ready for your next adventure at the 21st annual Halifax RV Show. Show-only specials, family-friendly features, and more! Presented by ARVDA. 
EXHIBIT IN THE SHOW
Capitalize on the rising popularity of camping. Be at the 2021 Halifax RV Show to make an impression on thousands of eager campers looking for new products!
PARTNER
ARVDA is a non-profit organization that is dedicated to the recreation vehicle industry in Atlantic Canada and is associated with the RVDA of Canada.
DATE & TIME
Thursday, March 4
10:00am - 8:00pm
Friday, March 5
10:00am – 8:00pm
Saturday, March 6
9:00am – 8:00pm
Sunday, March 7
10:00am – 5:00pm
Location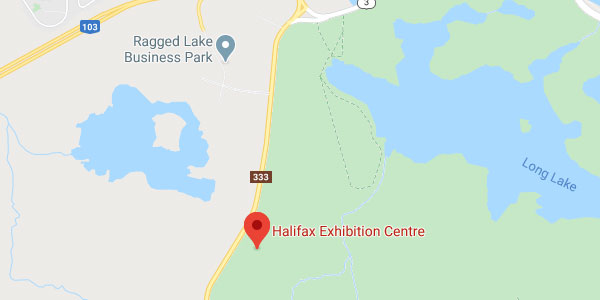 Halifax Exhibition Centre
200 Prospect Road
Halifax, NS
B3T 1P2
(902) 876-1811